A Quick Guide to IoT Connectivity Technologies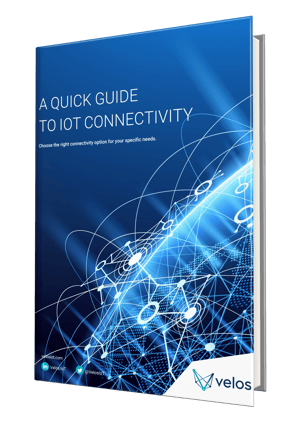 IoT adoption is growing, with McKinsey* estimating that 127 new IoT devices are connected every second of the day. Connectivity is the foundation of the Internet of Things, and managing connectivity effectively is the key to unlocking all of the benefits of IoT technology. Ensure that your IoT network is secure, resilient, and flexible from the start.
IoT Connectivity is a broad and complex topic, making it sometimes difficult to know the key to consider when making connectivity decisions for your business.
To help you on your way, we'll cover the most important elements of IoT connectivity in this quick guide to help you make the right choice for your unique connectivity needs.
Download 'A Quick Guide to IoT Connectivity Technologies' to learn more about the IoT Connectivity options.
*https://www.mckinsey.com/industries/technology-media-and-telecommunications/our-insights/unlocking-value-from-iot-connectivity-six-considerations--for-choosing-a-provider