COMPASS VEHICLE TRACKING

DASH CAMERA

CASE STUDY
With the power of Velos IoT, Compass Asset Protection's smart dash cameras revolutionise fleet management for trucks and heavy goods vehicles.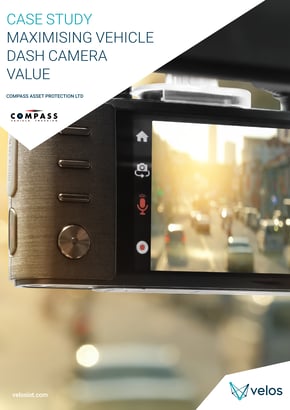 Dash cameras monitor a driver's travel route, behaviour and vehicle interior – all essential for analysing accidents, ensuring road safety and maximising efficiency.
But data-hungry features like real-time video demand ample, nonstop network connectivity. Velos IoT SIM solutions provide the connectivity that makes smart fleet management possible in the UK and beyond:
Automated non-steered network switching for maximum signal

Real-time data usage alerts to minimise costs

A managed platform for fleetwide analysis, connectivity and tracking
Complete the form and download the case study for a closer look at how vehicle tracking solution providers like Compass use Velos IoT to maximise the value of the vehicle tracking dash cameras.