Velos IoT and 1oT – Connect Africa with Easy IoT Deployment
1oT are making a difference in Africa by tracking vehicles carrying critical resources, powered by the Velos IoT eSIM solution.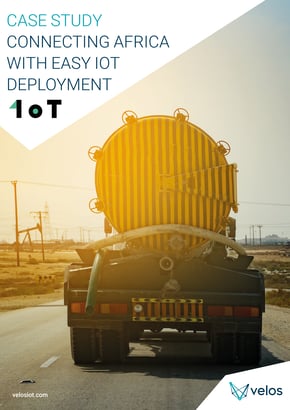 There are many challenges that IoT device manufacturers must overcome to deploy their products around the world successfully. Connectivity, in particular, does not have to be the most complicated element of the project. However, in some regions such as parts of Africa, consistent, stable connectivity can be an IoT deployment's primary challenge.
Through the partnership with Velos IoT, 1oT has been able to enable numerous European companies to expand into new markets, like Sub-Saharan Africa.
Download the case study to learn more how 1oT have deployed their fleet management solutions across 10 different African countries, tracking vehicles carrying critical resources in the region by utilising Velos IoT's eSIM solution.