Download the webinar recording: How to achieve agile, global connectivity for your IoT services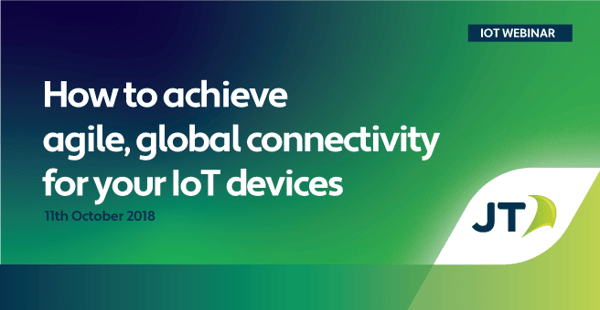 Learn how JT's agile approach to IoT connectivity and device management can enable you to launch and grow IoT services anywhere in the world.
Watch this on-demand webinar with JT, hosted in partnership with IoT Now and featuring speakers from JT, Beecham Research, and IoT Now & VanillaPlus.
Complete the form to access the video.
Watch the webinar recording