IoT Meets Robotics Infographic
Many industries can benefit from the fruitful relation between IoT and Robotics.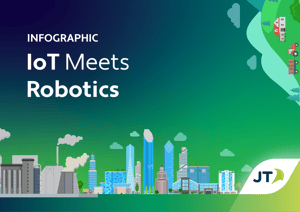 Our team has prepared an infographic to illustrate which are the industries that can benefit the most from implementing a combination of IoT and Robotics and how exactly that would change them.
Download your free copy today.