Unifly Case Study
Unifly streamlines the safe integration of drones into airspace using JT IoT connectivity.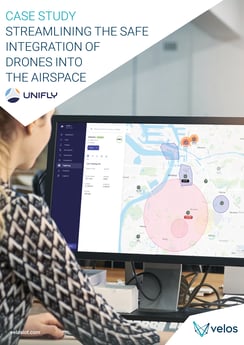 As the global leading provider of Unmanned Aircraft Systems Traffic Management (UTM) solutions, Unifly drives technology to advance the safety and efficiency of autonomous aviation in everyday life. To provide safe and secure drone solutions to their global customer base, Unifly needs connectivity they can rely on no matter the location.
Download the case study to learn how our connectivity solution and IoT platform helped Unifly deliver a global drone solution.