Mastering IoT Connectivity: LPWAN with u-blox
Low-Power Wide-Area (LPWA) technology creates new opportunities for low consumption IoT. It can find wide applications for IoT-enabled smart monitoring, smart meters, smart agriculture or any other device that is expected to transmit a limited amount of data over a long range.
LPWAN is a widely discussed topic for IoT connectivity. In this webinar, we invited u-blox's Global Head Service Sales, Neil Hamilton. He was joined by JT IoT (now Velos IoT)'s Head of IoT Sales, Graham Hart-Ives and our Head of Innovation and Delivery, Toby Gasston. During the event, they discussed everything you need to know about LPWAN, NB-IoT and CAT-M coverage, why communication protocols matter and what to consider when implementing LPWAN for your IoT projects.
In this session, we cover:
What is LPWAN

The reality of roaming coverage for LPWAN

Issues around LPWAN roaming on 2G vs 3G vs 4G

The challenges for battery life with LPWAN

What protocols to use for LPWAN

LPWAN use cases
The recording includes a live replica of the chat, what queries our audience put to the experts. If this video leaves you with more questions, please do not hesitate to reach out. We would love to help you advance your next LPWAN project.
---
About our guest: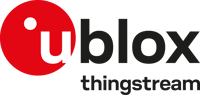 u-blox (SIX:UBXN) is a global provider of leading positioning and wireless communication technologies for the automotive, industrial, and consumer markets. u-blox's solutions let people, vehicles, and machines determine their precise position and communicate wirelessly over cellular and short range networks. With a broad portfolio of chips, modules, and a growing ecosystem of product supporting data services, u-blox is uniquely positioned to empower its customers to develop innovative solutions for the Internet of Things, quickly and cost effectively. With headquarters in Thalwil, Switzerland, the company is globally present with offices in Europe, Asia, and the USA.
We want to know more about you!